PopKorn Creates
A Perfect Synergy of Pre-school Stakeholders
School Wishes
Effective Teaching
Parents' Collaboration
Growth of each Child
PopKorn Brings
Learner Centric
Perfect Parental Involvement
Meaningful Teaching Tools
Teacher Needs
Playful Classroom
Smart Teaching Support
Interesting Resources
PopKorn Provides
Games for Classroom
Smart Teaching Solution
Variety of Multisensory TLM
Parent Wants
To Participate
To Communicate
To Spend Quality Time
PopKorn Gives
That Platform
The Opportunities
Those Moments
Students Like
To Play
To Talk
To Perform
PopKorn Has
Play-Way Methods
Meaningful Interaction
Creative Solution
Skills covered in PopKorn
PopKorn - A Perfect Pre-School Solution
PopKorn - A Perfect Pre-School Solution
PopKorn Premium App
E-Book, E-Worksheet, E-Learning, Games and Assessment
PopKorn brings WE TIME with positive screen time. WE TIME will give you the perfect bonding with your kids with right tools and medium.


TEACHER APP
A supportive solution to assist teachers for the better understanding of comment to teach the children.

PARENT APP
Best in use for the parents who wish to be a part of
their child's academics and learning process.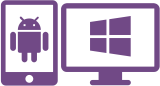 GAMIFIED CLASSROOM SOLUTION
Finest content with a digital touch available to make communication fun and effective in the Classroom.
BOOK POPKORN KITS for your school and Get Multiple Solutions Complementary
PopKorn
Orientation
Training
(Common)
1 Planner
for each
School
(hard copy)
App
for
Teacher
Audio-Visual
Classroom
(Windows/Android)
1 Licence
Gamified
Classroom
(Windows/Android)
1 Licence
Tasksheet
(soft copy)
Test Paper
(soft copy)
BOOK POPKORN KITS for your school and Get Multiple Solutions Complementary
PopKorn
Orientation
Training
(Common)
1 Planner
for each
School
(hard copy)
Audio-Visual
Classroom
(Windows/Android)
1 Licence
Gamified
Classroom
(Windows/Android)
1 Licence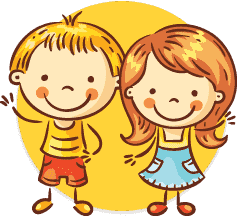 Call us for a DEMO
If you wish to change your Classroom to Playroom then call our team today at
+91 9055464646